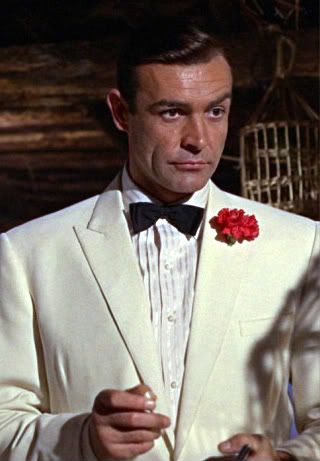 The White Dinner jacket is synonymous with Bond, James Bond. It first appears in the teaser of Goldfinger, when he removes him black undercover clothes to appear chic at a local club. Though many style gurus warn against wearing this ensemble because you might be mistaken for a waiter, a crisp white dinner jacket really helps you stand out from the rest of the penguins out there.
frieschskys, a highly recommended seller on ebay has a few Oxxford ones:
New OXXFORD 1220 P1 Tux Dinner Coat Jacket $446.45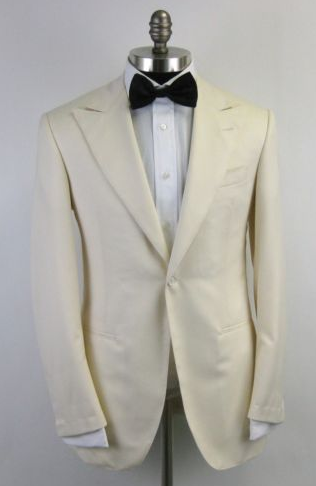 Other than the above most white peak-lapel tuxedo jackets found are either awful rentals or bespoke. But I'll be on the lookout.