James Bond TM 007 and related James Bond Trademarks © 1962-2010 Danjaq LLC and United Artists Corporation. All Rights Reserved. This website is a fan site and is in no way related to the official production companies.
Wednesday, July 21, 2010
TWINE Russian ICBM base Jumpsuit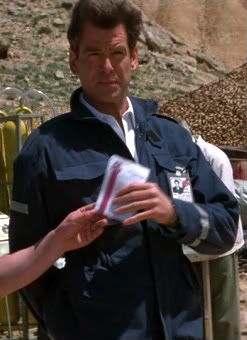 Another cool option when it comes to costuming out 007 style. Now try on your best Russian Scientist accent.

American Firewear EMS Jumpsuits - Available in 9.5 oz. Indura Flame-Resistant Cotton or 6 oz. Nomex IIIa $361.00 http://www.savelives.com
Tru-Spec 24/7 Series Tactical Jumpsuit (Navy Blue) $89.99 flyingtigerssurplus.com