James Bond TM 007 and related James Bond Trademarks © 1962-2010 Danjaq LLC and United Artists Corporation. All Rights Reserved. This website is a fan site and is in no way related to the official production companies.
Saturday, August 28, 2010
TLDL Army Green Fatigue Jacket
A military inspired jacket that looks as much at home in the streets of downtown as the deserts of Afghanistan.
Eddie Bauer Washed Military Jacket $129 eddiebauer.com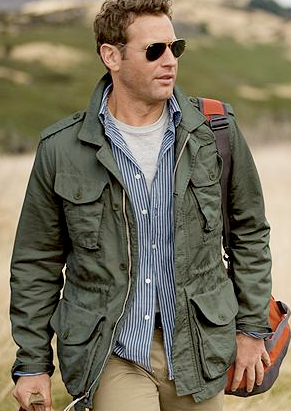 Asos 55DSL JBravo Military Jacket $70.77 asos.com
All-Son Basin Military Jacket $58.00 urbanoutfitters.com